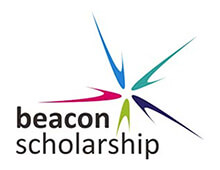 Long-term meaningful careers in the Ministry and its statutory boards
We recognise diversity of talent, strengths and interests. Therefore, we create multiple pathways for scholars to develop and chart their careers along the different paths. This includes possible inter-sector postings matched by an organisational commitment to develop talent.
Upward career mobility and advancement
The transport sector is a rapidly expanding industry which offers diverse and promising career opportunities.
Conducive environment to nurture talent
We have a ministry-wide talent programme, where talent is systematically identified, groomed and deployed. This programme emphasises quality career development and personal growth through fulfilling job rotation, courses, attachments, and Amoeba team project assignment.
Opportunities to shape public policy
Be part of the team that shapes policies to promote Singapore's national interests and the general well-being of Singaporeans.
Scholarship Application