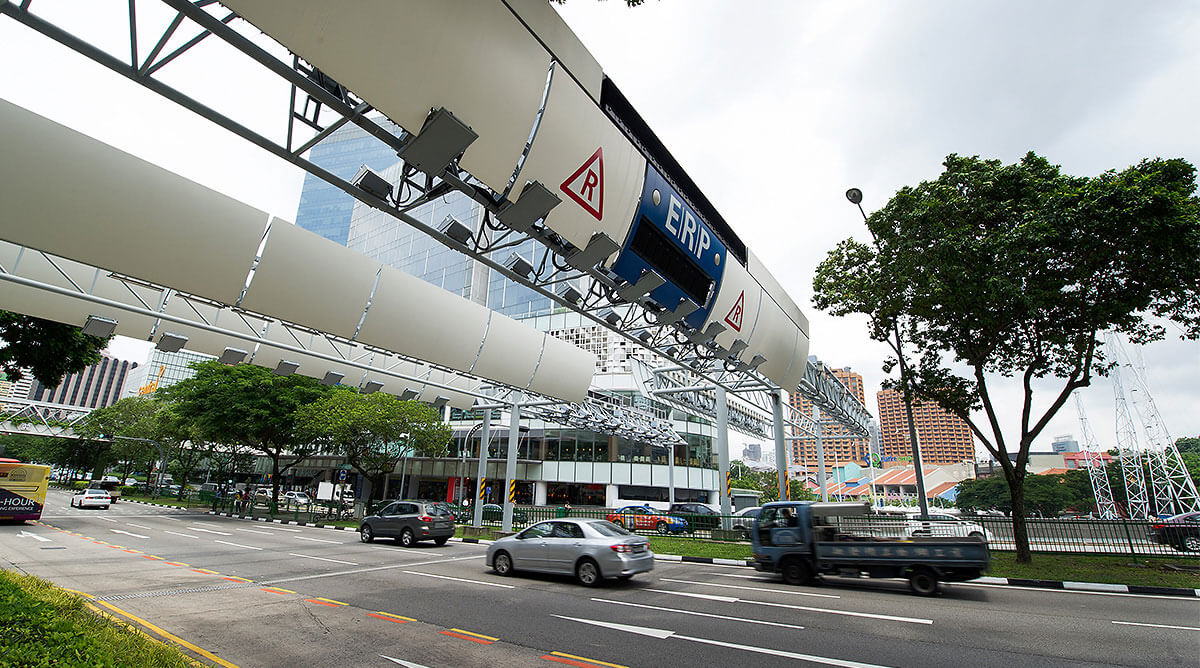 The Electronic Road Pricing (ERP) system is the primary method of regulating traffic in Singapore. ERP gantries erected at key positions charge motorists for utilising certain roads at times when these roads are more prone to congestion.
Those who travel on ERP roads enjoy smoother journeys and reach their destinations in a shorter time.
ERP rates are determined based on traffic conditions. The optimal traffic speed range is 45 - 65 km/h on expressways and 20 - 30 km/h on arterial roads. If traffic speeds rise above 65 km/h on expressways and 30 km/h on roads, ERP charges at that gantry will be reduced. Conversely, ERP rates will be increased if traffic moves slower than 45 km/h on expressways and 20 km/h on roads.
How would life be like without ERP?
Adapting to the road conditions
However, the Government does exercise flexibility in ERP charging. ERP reviews are conducted quarterly, and changes are made to optimise traffic flow according to the latest road conditions.
Aside from ERP, changing road conditions can also bring about improvements in the road network. These road enhancements however, can only bring about limited relief to congestion as wider roads will likely attract more motorists. The Government's priority is still to build roads to serve new developments and facilitate the movement of buses for public transport commuters.
Consistent pricing and improvements
Contrary to popular belief, ERP rates have varied minimally over the years. The highest ERP fee today is $6, just $1 more than it was in 2007. CBD ERP charges have also remained the same since 2007, although wages and the cost of living have increased since.
All in all, the ERP system is an effective traffic speed booster. Data indicate that speeds have generally improved when ERP rates are increased, and vice versa. Without the ERP, traffic will not be as smooth as it is today.
---
Related Links