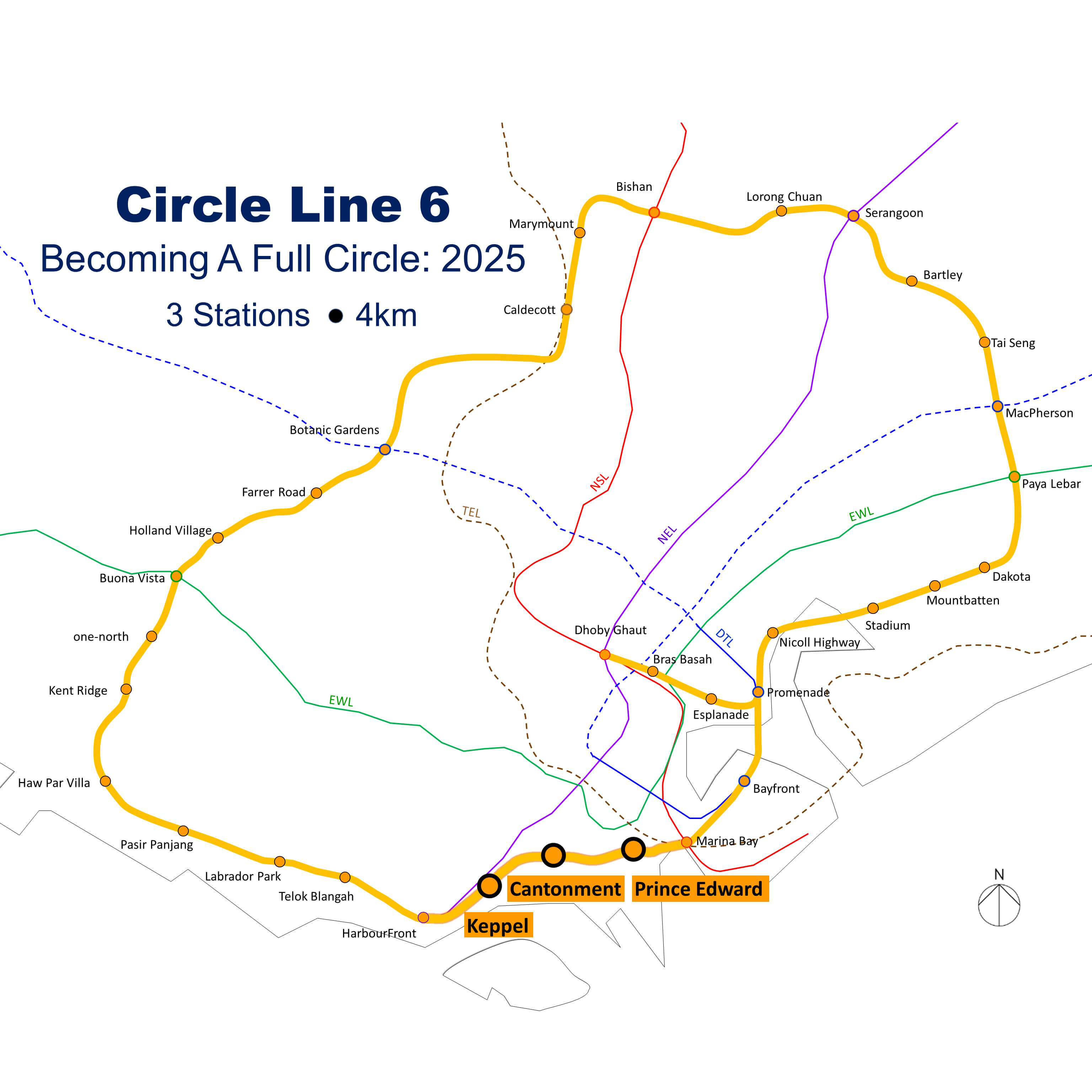 The Circle Line (CCL) will become a full circle in 2025, when a 4km rail stretch with three new stations - Keppel, Cantonment and Prince Edward - is completed. CCL6 will link existing terminal stations HarbourFront and Marina Bay, offering commuters direct routes to the city and Marina Bay area.

"CCL6 will support direct east-west travel, enhancing overall connectivity between areas such as Paya Lebar and Mountbatten, and areas such as Pasir Panjang, Kent Ridge and HarbourFront," said Acting Minister for Education (Schools) and Senior Minister of State for Transport Ng Chee Meng, who unveiled the new stations during a visit to the Tuas West Extension on 29 October. He added that the extension will enhance the CCL's role as an orbital line allowing commuters to transfer between MRT lines without entering the city centre.
Over at the Tuas Link MRT station, it is the last station on the Tuas West Extension. This MRT station will extend the East-West Line further into Tuas, giving those who work there more convenience. The four Tuas West Extension stations are on track to open by the end of next year. This brings us another step closer to doubling our rail network to 360km by around 2030.
Speech by Acting Minister for Education (Schools) and Senior Minister of State for Transport Mr Ng Chee Meng at the Announcement of Circle Line 6 Alignment at Tuas Link Station
Joint release by the Land Transport Authority (lta) & Singapore Land Authority (SLA): Circle Line 6 – Becoming a Full Circle

Factsheet: Four New Stations on Tuas West Extension on Track for Completion by 2016