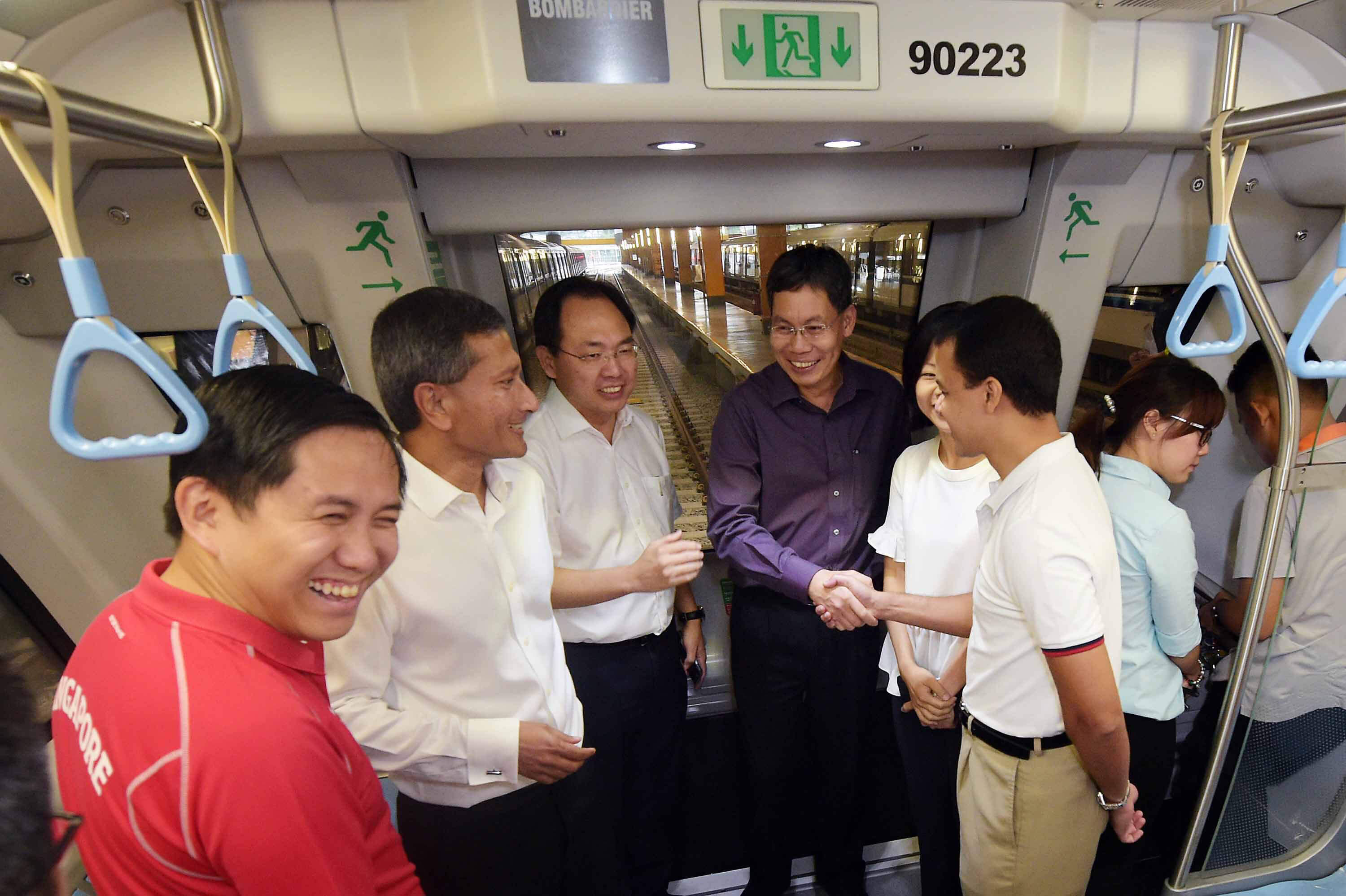 While overall reliability has improved, much more needs to be done. "This has been, and remains, our topmost priority," said Minister for Transport and Second Minister for Defence Lui Tuck Yew during a visit to Gali Batu Depot on 6 August. He said efforts will be focused on three main areas:
- Ensure a rigorous maintenance regime by the train operators;
- Embark on a systematic upgrade of our older rail lines;
- Improve connectivity and capacity by building new lines, which also strengthen the overall resilience of the MRT network
Advisers along the Downtown Line 2 (DTL2) joined Minister Lui at the depot and took a train ride to the Botanic Gardens Station (DTL2). During the visit, Minister Lui also announced that DTL2 will open on Sunday, 27 December and there will be a short period of free travel on DTL1 and DTL2 to familiarise themselves with the new line and stations.
---
Speech by Minister Lui Tuck Yew at the Visit To Gali Batu Depot (Downtown Line) on 6 August 2015
The Rail Report: 12 Stations of Downtown Line 2 to Open on 27 December