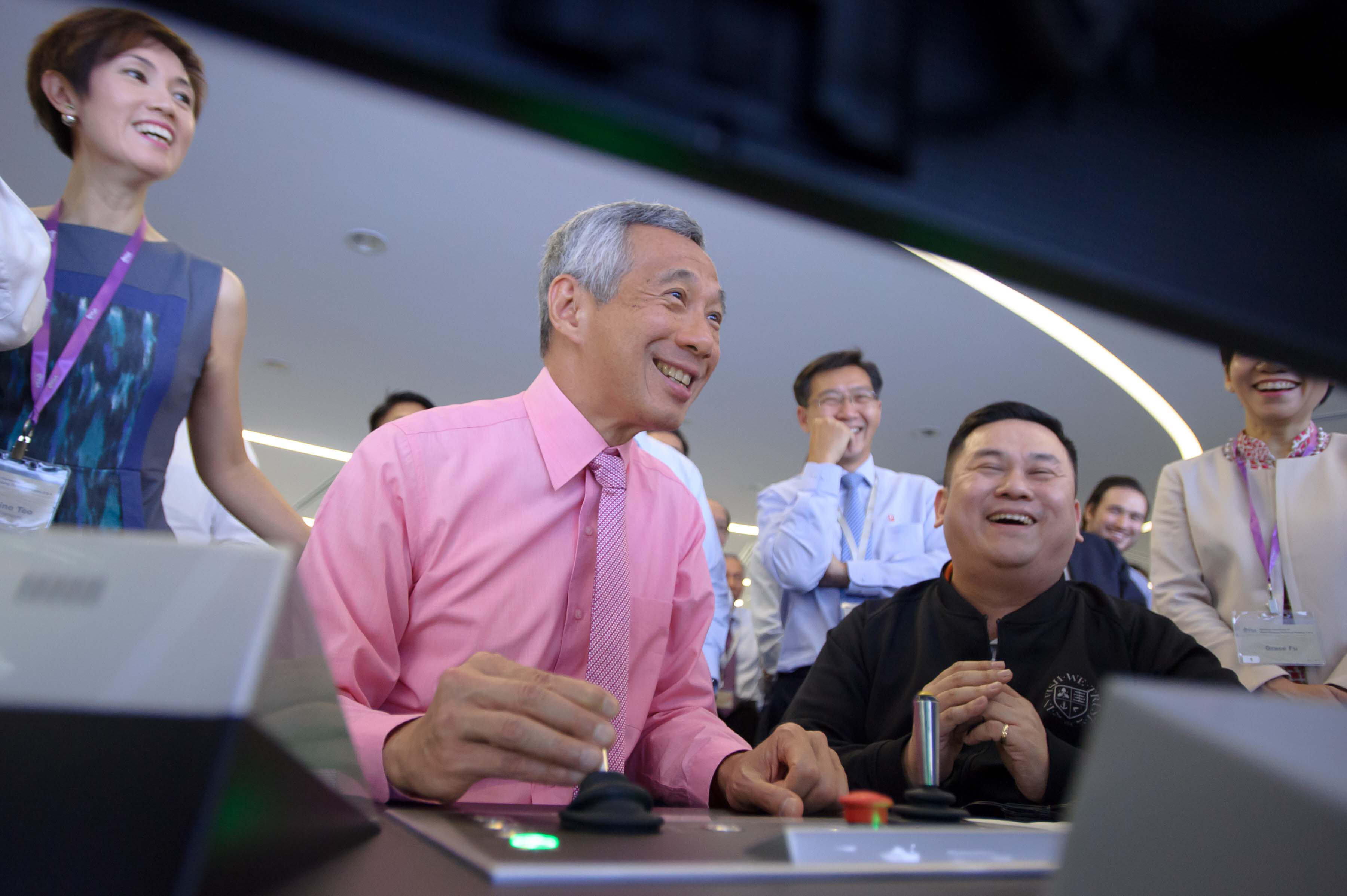 23 June 2015 - A S$3.5 billion project to add 15 mega containership berths to the Pasir Panjang terminal was officially opened on 23 June. The 15 berths in phases 3 and 4 are designed to accommodate the huge containerships that shipping lines are increasingly deploying. Technologies such as automated rail-mounted gantry cranes will also be used for the first time in the new expansion, thereby saving manpower and increasing productivity. When the expansion of Pasir Panjang Terminal is fully operational by the end of 2017, Singapore will be able to handle a total of 50 million TEUs annually. Meanwhile, work to consolidate all of Singapore's port activities at a mega port in Tuas from 2027 has already begun.

Speaking at the launch, Prime Minister Lee Hsien Loong said a mega-terminal planned in Tuas will consolidate all of PSA's port activities by 2040 and will be able to handle 65 million TEUs annually when fully operational, almost double last year's container throughput. The megaport will use advanced technology such as data analytics and autonomous vehicles to sharpen Singapore's efficiency, reliability and competitive edge. He added, "We are also studying how the port can be redesigned to integrate well with the surrounding development and to be open to the public, instead of the traditional mode of a port which is completely out of bounds to the public."

PM Lee also paid tribute to pioneer port workers who worked tirelessly to keep the port running efficiently. He noted that the maritime industry continues to create good jobs and employs 170,000 people while contributing 7 per cent to Singapore's gross domestic product. "Singaporeans know that the port is important to us, but I suspect that many of us don't realise how critical it is," he said.
News release: Singapore Prime Minister Opens PSA's Latest S$3.5 Billion Pasir Panjang Terminal Phases 3 And 4 Development
Speech: Transcript of Speech by Prime Minister Lee Hsien Loong at the Opening of Pasir Panjang Terminal Phases 3 and 4 at Pasir Panjang Terminal Building 3 on 23 June 2015
Click to view more photos.
View photo album of opening of Pasir Panjang Terminal Phases 3 and 4 on PM Lee's Facebook page.