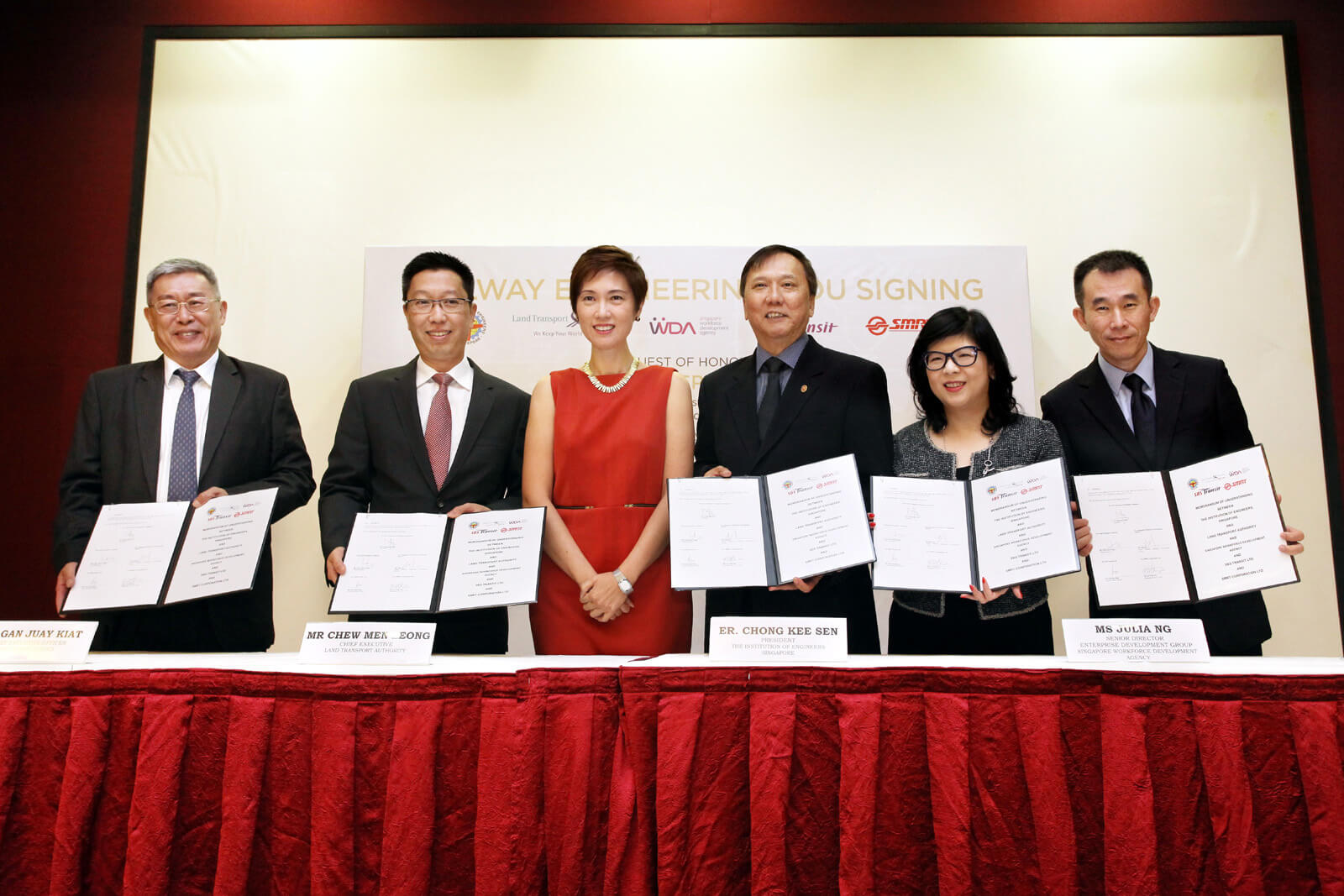 A memorandum of understanding (MOU) was signed on 29 May 2015 between the Institution of Engineers Singapore (IES), the Land Transport Authority, Singapore Workforce Development Agency (WDA) and, public transport operators SMRT and SBS Transit. The MOU sets out a common set of railway engineering industry standards for these engineers to gain their accreditation.
Speaking at the MOU signing event, Senior Minister of State (Finance and Transport) Mrs Josephine Teo, said that the move would help meet the increasing demand for engineering talent in Singapore. "The math is simple: the more extensive our rail network, the more rail engineers we need," she said. The chartered engineer accreditation programme would raise the professional standing of rail engineers, she added.

Speech: Speech by Senior Minister of State Josephine Teo at the Signing Of Memorandum Of Understanding On Recognising, Benchmarking And Developing Railway Engineers

Click to view more photos from the MOU signing.