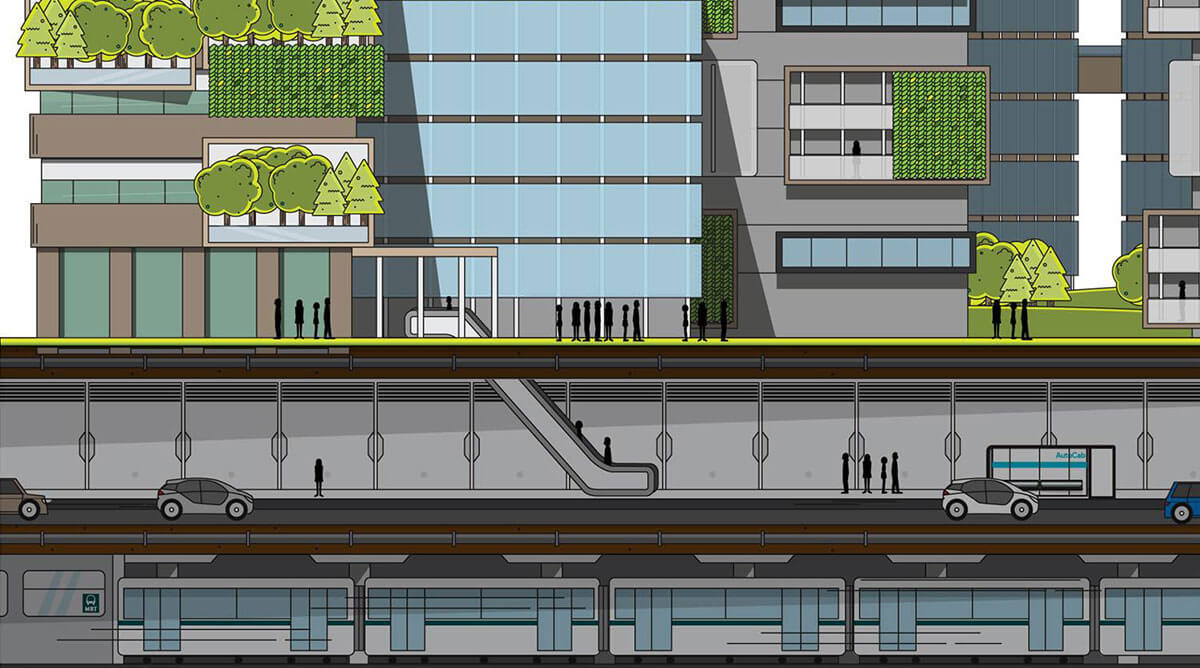 Imagine being able to get where you want to go, whenever you want, without the stress of driving. Imagine a neighbourhood with green and open spaces, with roads that are safe.
The future of Singapore's transport system could bring greater mobility for the elderly and the disabled.
The enabling technology? Driverless vehicles.
Exciting times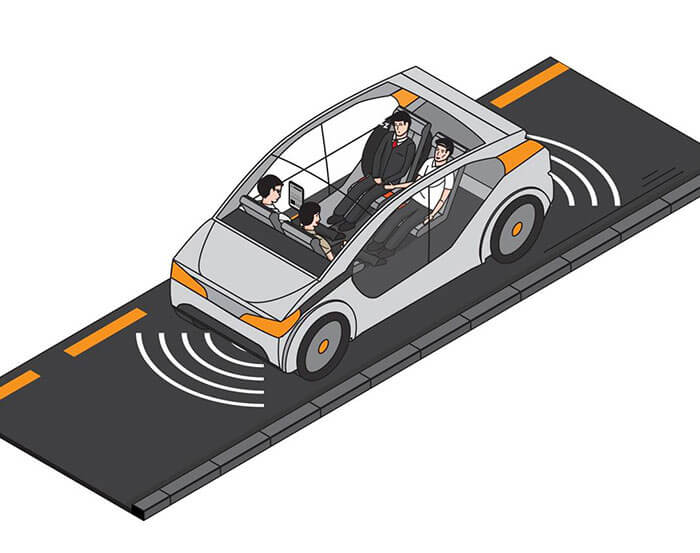 Autonomous Vehicle (AV) technology is now coming into its own. Automakers have shifted their driverless vehicle research and development into top gear. Cities are racing to set up their regulatory and liability frameworks to facilitate the deployment of AVs.
AV promises a more efficient transportation solution and lower environmental footprint by optimising road usage. In Singapore, the North-East and Downtown MRT lines, and LRT already use driverless technology to improve the punctuality of our mass transport and overcome our manpower constraints.
AV-enabled mobility could be a central feature in our future town-planning, enabling commuters to get around effortlessly by offering first- and last-mile connectivity within neighbourhoods. The sharing of autonomous vehicles will reduce the number of vehicles on the roads, thereby increasing convenience to commuters.
Charting new territory
To this end, the Committee on Autonomous Road Transport for Singapore (CARTS) has been set up to chart the strategic direction for AV-enabled land mobility concepts in Singapore. Its members include renowned international experts, academics and industry representatives.
To support the visioning work of CARTS, LTA signed a Memorandum of Understanding with Singapore's lead R&D agency, A*STAR, to set up the Singapore Autonomous Vehicle Initiative (SAVI), which will explore the technological possibilities that AVs can create for Singapore.
Vision into reality
Progress has been swift, with several AV research and development trials already underway. The public can try out the driverless buggies in the Jurong Lake District and the NUS campus; or the autonomous shuttle bus running from the NTU campus to Cleantech Park.
On 1 January 2015, One-North will host the first public road network for the testing of driverless vehicles. Connecting Biopolis, Fusionopolis and Mediapolis, the test course comprises both light and heavy traffic routes, under real traffic conditions.
A peek into the future
10 to 15 years down the road, an AV might take your children to school, before bringing you to work. Rather than being left unused at the carpark, it could then be routed to drop your parents off at the market. Such an automated system could enable car-sharing in a wider sense, with a potential to reduce passenger vehicles to a third of current numbers, according to a 2011 MIT study in Singapore.
Even freight transport can be transformed. As a major air and shipping hub, Singapore has much to gain from developments in this area. With automated transport, we could be less reliant on manpower, and see improvements in safety and productivity. Optimised routes and schedules will boost performance and help keep our country at the top of the trade.
A "Smart Nation"
Efficient, environmentally friendly, time-saving and stress free, AVs could transform our lifestyles.
Given the new challenges our city-state faces with a growing population and limited land area, a combination of new technology, new business models and forward-thinking regulation is needed to meet our needs. And AVs will play their part in this.
Change the way we travel
What are your ideas and dreams for AV? Share them with us on
http://www.facebook.com/AVIDeasSG
---
Related Links