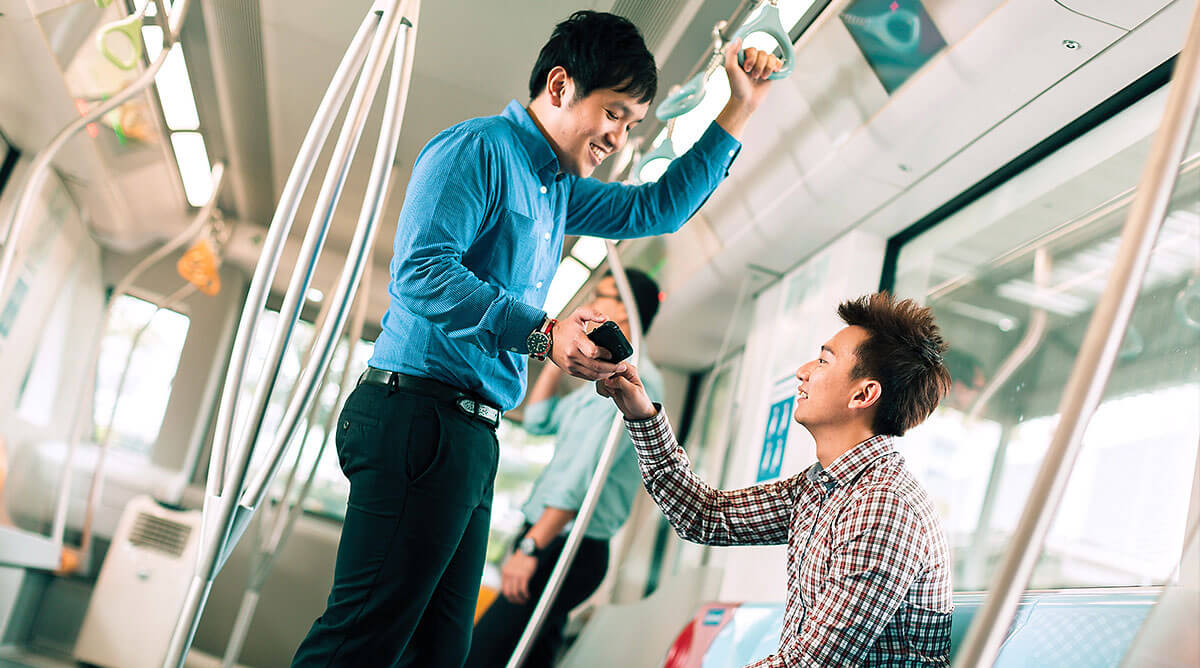 We plan far ahead to expand our public transport system's capacity ahead of demand to support our future needs. But this doesn't mean that improvements to public transport will only be felt in the distant future.
Let's start with our rail system: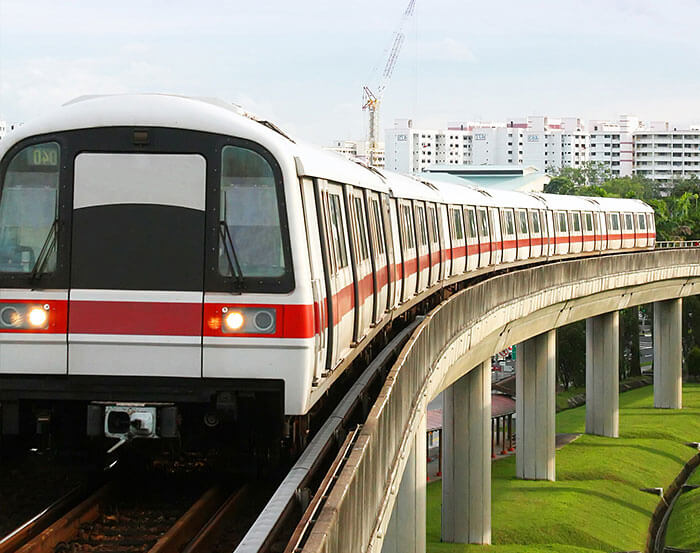 1. More frequent trains
The 13 new trains added to the North-South and East-West Lines in 2014 will bring about shorter waits for your trains. From around the middle of 2015, you can also expect shorter waits on the North East and Circle Lines as more trains are put into service. This is possible because even though new trains take up to five years to build, we had planned ahead to upsize our train fleets.
The Circle Line fleet will increase by 24 trains, which will give us a 60% increase in capacity while 18 trains will be added to the North East Line, a whopping 70% increase in capacity!
2. More train-cars for the Bukit Panjang LRT line
Thirteen more train-cars will be progressively added to the Bukit Panjang LRT (BPLRT) fleet from 2014. This will increase the BPLRT capacity by about 50% by 2015. With more train-cars, commuters can look forward to a better travel experience.
Delivery of a new train-car for the Bukit Panjang LRT
3. Smoother journeys on the North-South and East-West Lines
Sleepers are rectangular blocks that support the rails on which train wheels run. The sleepers on the North-South and East-West Lines, originally made of timber, are being replaced with concrete ones, which are almost two times more durable than existing timber sleepers, and can last up to the 50 years. They will also give us smoother rides!
Works on the North-South Line have completed in April 2015, while works on the East-West Line have commenced in May 2015 and will be completed by end 2016. Train speeds on the North-South Line have been restored to normal levels following the completion of sleeper replacements works, and train rides on the North-South Line are back to what they used to be - fast, smooth, and reliable.
What about bus services?
4. More frequent buses
Enjoy the perks of a bigger bus fleet. Under the Bus Service Enhancement Programme (BSEP), a total of 1,000 Government-funded buses have been added to the fleet to make your bus rides better.
With these new buses on the roads, you can expect more frequent services, shorter waiting times and less crowded buses.
5. Faster bus journeys
Buses will likely spend less time in traffic, with dedicated bus lanes and the Mandatory Give Way to Buses Scheme. The Mandatory Give Way to Buses Scheme is just like a zebra crossing, except that it is meant for buses moving off from bus bays. These priority schemes will help enhance the reliability of bus services.
6. More bus services, and more serving the city area
80 new bus routes were introduced under the BSEP to enhance connectivity. 22 of these new routes are City Direct Services which offer express bus journeys to link selected heartland estates and the city. With limited stops and the use of expressways, they provide a convenient way to travel between residential areas and the city. Commuters using these services would have comparable journey times to taking a connecting bus or LRT service before transferring to the MRT into the city.
7. Faster transfers between the bus and MRT
Integrated transport hubs in Bedok, Joo Koon and Bukit Panjang were opened in the past few years. By seamlessly connecting bus interchanges and our rail system, these hubs let you make faster transfers between the bus and the MRT. Shops and restaurants within the hubs also make it easy to run errands and grab a bite with families and friends.
---
Related Links