The Public Transport Council (PTC) conducts the annual fare review exercises as well as regular reviews of the fare formula to keep fares affordable and ensure that the public transport system remains financially sustainable.

PTC introduced a revised formula valid from 2018 to 2022. This formula has a new Network Capacity Factor (NCF) to reflect the recurrent operating costs due to capacity adjustments, such as running more trains and buses over longer distances for less crowded and more convenient public transport rides.

The fare adjustment quantum depends collectively on the different components in the fare formula, i.e. the existing macroeconomic indicators that reflect inflation (cCPI), wages (WI) and energy costs (EI), as well as the new NCF.

Here's how the new formula looks: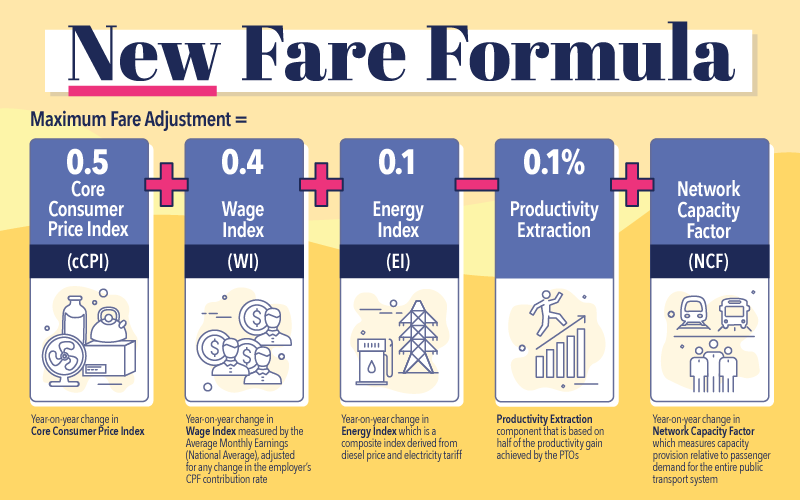 Graphic Credit: gov.sg

PTC strives to keep public transport fares affordable for commuters while ensuring the sustainability of the public transport system. It works closely with the public transport industry players and Government agencies such as the Ministry of Transport and the Land Transport Authority.