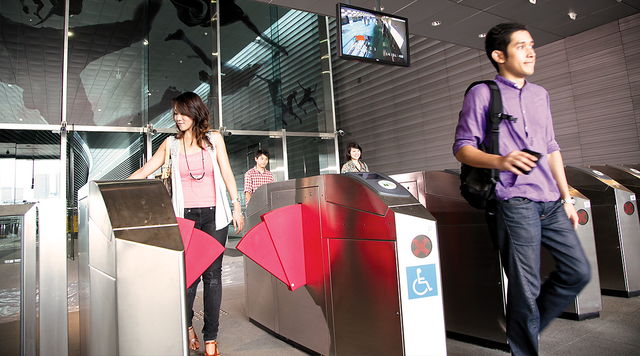 Maintaining sustainability of the public transport system
It is important to have a financially sustainable public transport system. This means that the public transport operators can be incentivised to be efficient and to make productivity improvements, while ensuring that operating cost increases are met by fare adjustments such that taxpayers would not be over-burdened by the increasing subsidies for the public transport system.
Regular fare adjustments are needed to ensure that fare adjustments are responsive to operational cost changes, and allow fare adjustments to be made in small and regular steps. Having fare review exercises at longer intervals could result in big jumps in fare adjustments and such sharp changes would not be in the interest of commuters.
Nevertheless, we will ensure that any increase will not result in fares becoming unaffordable for commuters, with assistance provided to needy families to help them cope with the impact of any fare increases.
Fare adjustment formula and fare cap
The fare adjustment formula and the mechanism are reviewed regularly to ensure they are in line with the cost structure and productivity achieved in the industry. Central to the fare formula is the principle that fares should be kept affordable while ensuring the commercial viability and sustainability of the public transport operators (PTOs). The formula protects the interests of commuters by capping the fare adjustment, rather than leaving it to the PTOs to decide what the market can bear. The Public Transport Council (PTC) will decide the quantum of fare adjustment during each fare review exercise.
To smoothen any large fare adjustment quantum determined by the fare formula that may have an adverse impact on commuters, a roll-over mechanism can be adopted. Any roll-over quantum will be added to the fare cap for the next fare review exercise and the sum of the two will form the maximum fare adjustment for PTC's consideration.
The PTC may also defer a fare review exercise under certain circumstances such as poor economic conditions and high unemployment, or if the fare adjustment quantum based on the formula is too small for practical implementation.
In the 2017 Fare Review Exercise, with the roll-over quantum of -1.5% from the 2016 Fare Review Exercise, the fare adjustment quantum to be considered for 2017 exercise is -5.4%. To encourage more commuters to travel before the morning peak hours, PTC has introduced lower morning pre-peak card fares across the entire rail network. Commuters who tap in with their fare cards at any rail station before 7.45am on weekdays (excluding public holidays) will enjoy fares that are up to 50 cents lower.
Fare concessions
Concession schemes can take the form of free travel, lower trip fares, or a cap on monthly public transport expenditure through monthly concession passes. There are currently nine concession schemes of which two are funded by Government In 2014, the Government introduced two concession schemes for Lower-Wage Workers and Persons with Disabilities to keep fares affordable for financially needy commuters.
Overview of new fare concession schemes for Workfare Income Supplement (WIS) recipients and persons with disabilities
Public Transport (PT) Fund and public transport vouchers (PTVs)
To ensure more resources are set aside to help those affected by fare increases, PTOs are required to make a one-off contribution of a portion of the increased fare revenue to the PT Fund as a form of sharing their gains with commuters.
Overall, the various concession schemes and public transport vouchers will help to keep public transport fares affordable for Singaporeans.
---
Related Links