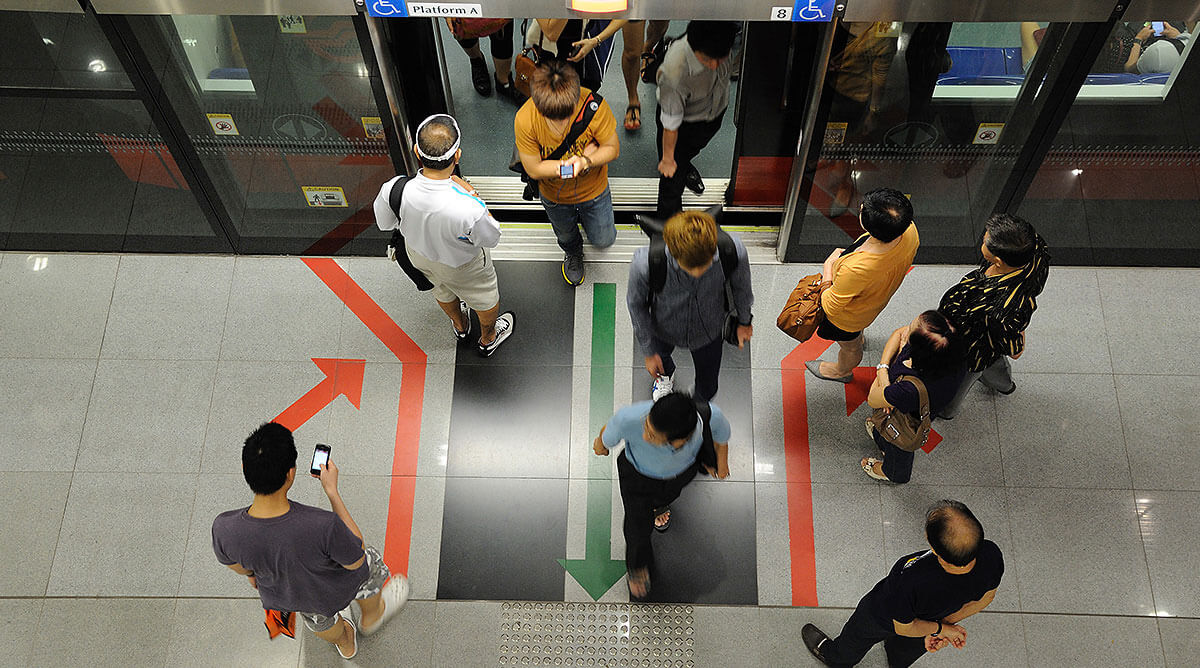 While building up the capacity of our MRT system, the government has also been exploring measures to manage commuter demand. A recent initiative is Travel Smart which targets to shift peak travel commuters to out of peak travel.


Travel Smart
Travel Smart consists of Travel Smart Rewards and Travel Smart Network:
Travel Smart Rewards
Other than free pre-peak travel, LTA had also recently launched Travel Smart Rewards (TSR) which rewards commuters who travel on public transport, especially during the off-peak periods when they can earn more points.
Participants can earn points when they travel on the rail system, with extra points for travel during de-congesting hours which are during the shoulder-peak periods of 6.15am - 7.15am or 8.45am - 9.45am on weekdays.
With the points they earn, commuters can play games on the Travel Smart Rewards website and stand to win monetary prizes ranging from $1 to $200, as well as a monthly lucky draw prize of $1,500.
Travel Smart Network
Even though we are incentivising individuals to travel smart by travelling off-peak, we know that it would be difficult for them to do so if they do not have the support of their employers.
Hence, LTA launched Travel Smart Network on 1 August 2014 to encourage more companies to create supportive environments for flexi-travel for their employees.
This includes flexi-work arrangements to allow employees to travel off-peak, and also grants to provide facilities such as showers and bicycle racks to encourage employees to take up cycling and walking. These will help to reduce the demand for peak hour travel on public transport.
Companies that wish to join the Travel Smart Network can email LTA-TravelSmart@lta.gov.sg for more details.
Crowding on public transport is a challenge that has to be addressed not only by transport planners, but each individual commuter. Change in travel patterns has to come from within. Are you ready to make that change?
---
Related Links