Everybody has a role to play in ensuring a safe and pleasant environment for all path users. We work with a variety of stakeholders to raise awareness of active mobility rules and code of conduct:


Confidence on Wheels Programme
The Confidence on Wheels (CW) Programme offered by LTA aims to educate participants on safe riding practices, proper use of Active Mobility (AM) infrastructure in Singapore, and the rules and code of conduct governing the use of AM devices. The 45-minute CW features customised learning journeys for different participant profiles and places a greater emphasis on practical riding skills to help instil confidence and foster safe riding habits.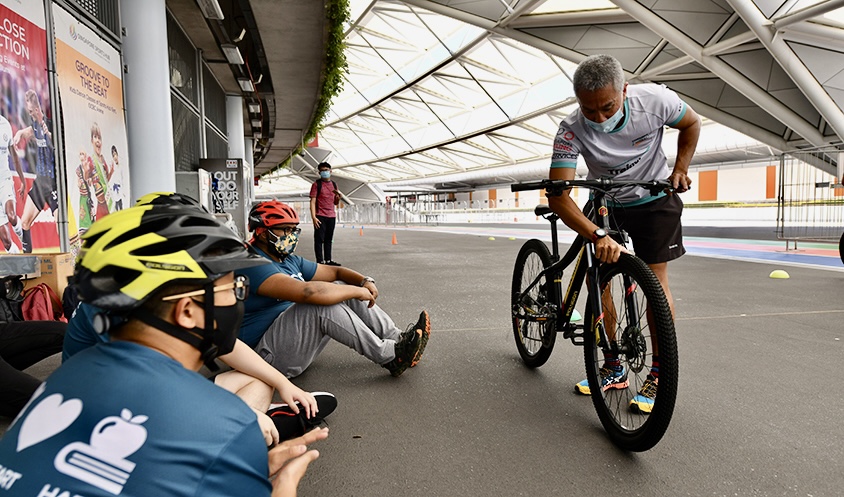 Active Mobility Community Ambassadors (AMCA)
The volunteer scheme plays a vital role in public education outreach. Since 2022, the AMCA scheme has been expanded to include members of the public, including groups and organisations. This enhances citizen participation in promoting active mobility and safe practices. LTA has also developed a playbook to help volunteers in organising outreach activities in their neighbourhoods or preferred locations based on their interests.
If you would like to find out more, please submit your queries via LTA's online feedback form.
Interested individuals, groups, and corporations can also register their interest to be an AMCA.