Everybody has a role to play in ensuring a safe and pleasant environment for all path users. We work with a variety of stakeholders to raise awareness of active mobility rules and code of conduct:


Confidence on Wheels Programme
The Confidence on Wheels (CW) Programme offered by LTA aims to educate participants on safe riding practices, proper use of Active Mobility (AM) infrastructure in Singapore, and the rules and code of conduct governing the use of AM devices. The 45-minute CW features customised learning journeys for different participant profiles and places a greater emphasis on practical riding skills to help instil confidence and foster safe riding habits.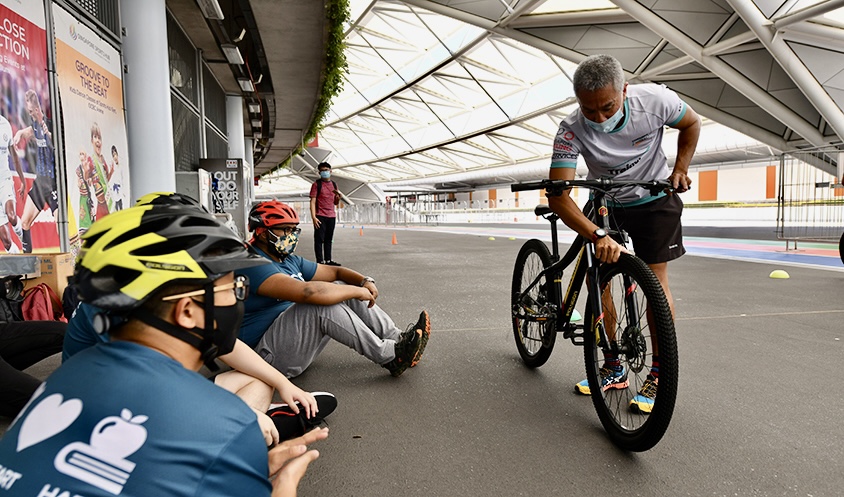 Active Mobility Patrol (AMP)
Started in 2016, the Active Mobility Patrol (AMP) is a volunteer scheme developed by LTA to encourage grassroots organisations and non-governmental organisations to raise awareness of active mobility rules and regulations as well as educate and engage the community on safe path-sharing. Volunteers typically organise outreach activities, conduct walkabouts around the estate and provide feedback to LTA on potential pedestrian-cyclist hotspot areas. Today, there are more than 1,000 AMP volunteers from about 70 teams.
If you would like to find out more information, please submit your queries via LTA's online feedback form.