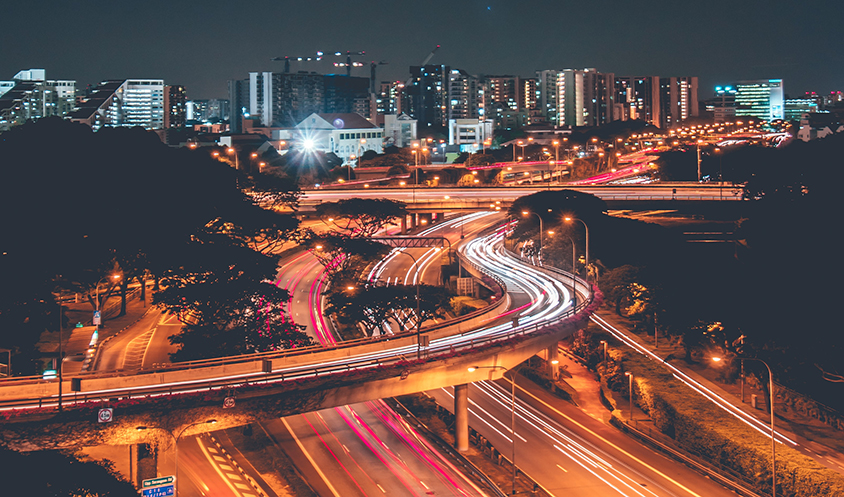 There more than 9,000 lane-kilometres of roads in Singapore already take up 12 per cent of our land. This means we should focus our road building programme on newly developed areas and where roads would add to connectivity for people and goods.
For example, the expansion of the Kallang-Paya Lebar Expressway and the Tampines Expressway (KPE/TPE) Interchange, completed at the end of 2020, was to address the traffic needs of residents of Punggol town.

Other projects in the works include:
The 21.5km North-South Corridor (NSC) connecting the northern region to the city centre is expected to complete in 2027. Besides supporting new developments in the north, it will relieve the current traffic load along the Central Expressway and Seletar Expressway. Traffic will mostly be channelled to viaducts and tunnels, freeing up road space for alternate uses, including community spaces, dedicated lanes for buses and paths for pedestrians and cyclists.