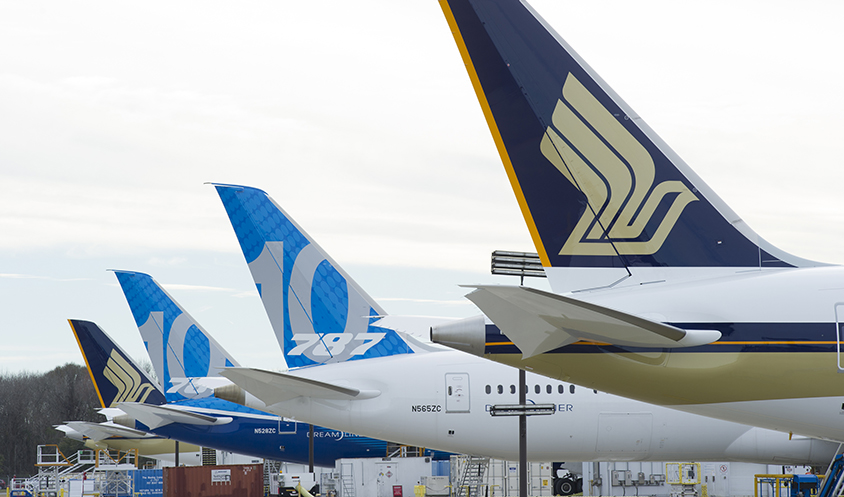 Undergirding our development of the air hub is our open skies policy, based on our fundamental belief in free and open competition in Singapore's aviation sector. Our extensive and liberal framework for air services and city links have helped Singapore grow as a key air hub in the Asia-Pacific region.
Bilateral Agreements
We adopt a mutually beneficial approach in negotiating bilateral Air Services Agreements (ASAs) with other countries. Singapore has concluded air services agreements with more than 130 countries and territories.

These include more than 60 Open Skies Agreements that allow carriers to operate any number of flights between and beyond both signatory states. This enables them to tap traffic from third countries to improve the commercial viability of scheduled flights.

Multilateral Agreements
Global
Singapore is a party to the Multilateral Agreement on the Liberalization of International Air Transportation (MALIAT), a landmark Open Skies Agreement to liberalise international air transport. Signed on 1 May 2001, this historic agreement marked the first multilateral OSA among countries from different geographical regions.
ASEAN
We collaborate with other ASEAN Member States to fully liberalise air services within the region. We are a party to the following agreements within ASEAN:
Multilateral Agreement on the Full Liberalisation of Air Freight Services (MAFLAFS)
Concluded in 2009, this allows for unlimited air cargo services within ASEAN.
Multilateral Agreement on Air Services (MAAS)
This provides for unlimited air passenger services among ASEAN capital cities. Both agreements are aimed at implementing the proposals in ASEAN's Roadmap for Integration of Air Travel Sector, which was concluded in November 2008.
Multilateral Agreement on the Full Liberalisation of Passenger Air Services (MAFLPAS)
Signed in November 2010, this agreement and its protocols give unlimited air passenger services among ASEAN cities.
Taken together, the above three Multilateral Agreements provide intra-ASEAN Open Skies for ASEAN Member States that have ratified the agreements.
Other Strategic Partners
Singapore actively participates in ASEAN's efforts to establish liberal air services arrangements with the region's strategic Dialogue Partners.
In November 2010, ASEAN concluded the ASEAN-China Air Transport Agreement (AC-ATA), which provides for unlimited air passenger and cargo services between ASEAN Member States and China. In June 2021, ASEAN and the EU concluded the ASEAN-EU Comprehensive Air Transport Agreement (AE CATA), the first region-to-region aviation agreement in the world, which will enhance air connectivity between ASEAN and Europe, and facilitate people-to-people and business exchanges. In addition to air services liberalisation, the AE CATA provides for co-operation between ASEAN and the EU in areas such as aviation safety, air traffic management, consumer protection and environmental and social issues.
ASEAN is working with China to further liberalise the AC-ATA, and is also in discussion with other dialogue partners to conclude similar air transport agreements. Such liberal arrangements boost the region's air connectivity and open new vistas of economic growth for Singapore and ultimately all of ASEAN.