Mission, Vision, and Values
Mission
To strengthen Singapore's transportation connectivity and to develop the transport sector's potential to advance the economic competitiveness and the quality of life in Singapore.
Vision
We aim to be a pro-active organisation, anticipating the transport sector's needs and responding to changes in the environment. We will elevate our hub position and raise the quality of life here by harnessing new technologies, adopting world class practices as well as developing our own initiatives to stay efficient and effective.


Values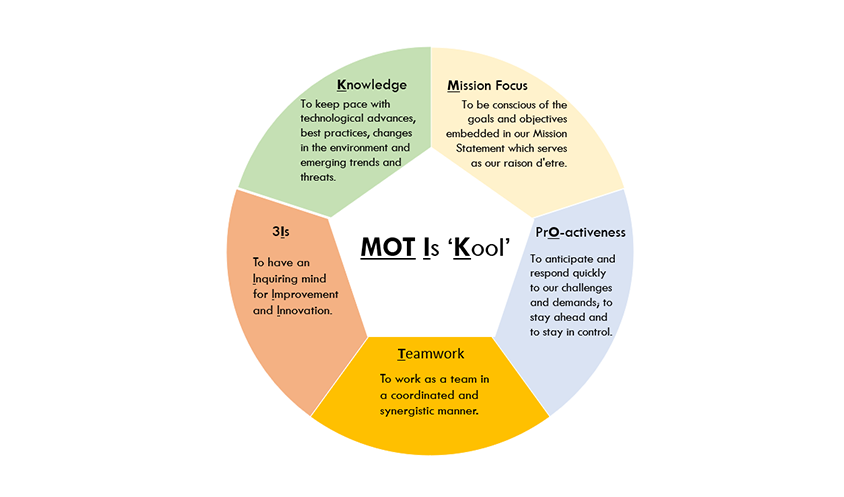 Knowledge
To keep pace with technological advances, best practices, changes in the environment and emerging trends and threats.
Mission Focus
To be conscious of the goals embedded in our Mission Statement which serves as our raison d'etre.
Pro-activeness
To anticipate and respond quickly to challenges and demands; to stay ahead and to stay in control.
Teamwork
To work as a team in a coordinated and synergistic manner.
3Is
To have an Inquiring mind for Improvement and Innovation.