Our transport infrastructure is designed with inclusive features to cater to groups with different mobility needs such as the elderly, persons with disabilities and families with young children.
Pedestrian Facilities
Roads and pavements are designed to be barrier-free to allow groups with different mobility levels to move about safely and conveniently in public.
Pedestrian overhead bridges are fitted with lifts at locations where they would benefit our more vulnerable and less ambulant pedestrians, in particular those near public transport nodes and healthcare institutions. As of end 2021, lifts have been installed at 73 pedestrian overhead bridges and we are progressively installing lifts at about 30 more. Another 70 pedestrian overhead bridges have been fitted with ramps.
To give the elderly and persons with disabilities more time to cross the roads, over 1,000 pedestrian crossings islandwide have been fitted with Green Man Plus (GM+), allowing the elderly and persons with disabilities to extend the green man time by tapping their concession cards on the GM+ reader. LTA plans to expand GM+ to another 1,500 pedestrian crossings by 2026.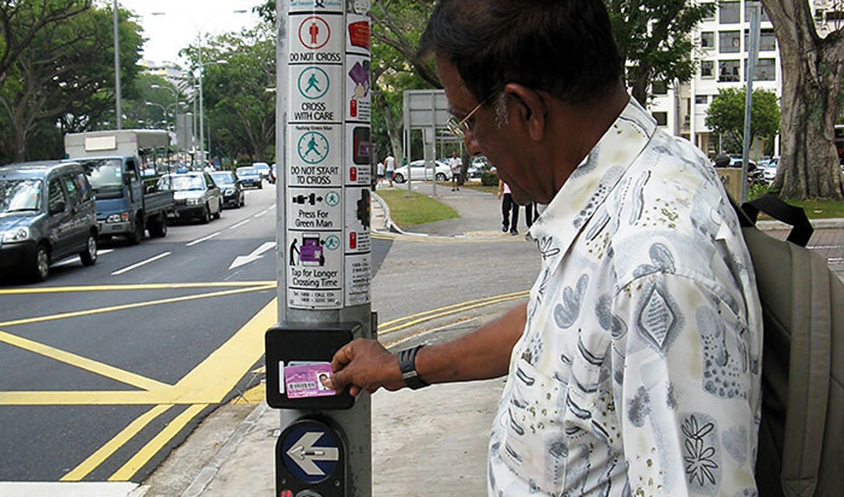 About 1,300 signalised pedestrian crossings also have audio-tactile signals to help pedestrians who are visually-impaired.
Taxi stops and stands built after 2008 are barrier-free; LTA is reviewing other taxi stops and stands to see how their access can be improved.
Safer roads for seniors and students
Silver Zones - Residential areas with a high proportion of seniors have been designated as Silver Zones, requiring motorists to lower their speeds when driving in these areas. Silver Zones typically have a reduced speed limit of 40km/h. Other features include additional crossing points and lanes with reduced width to slow down traffic. As of 2021, there are 22 Silver Zones. Twenty-eight more will be added progressively by 2025 which will bring the total number of Silver Zones to 50.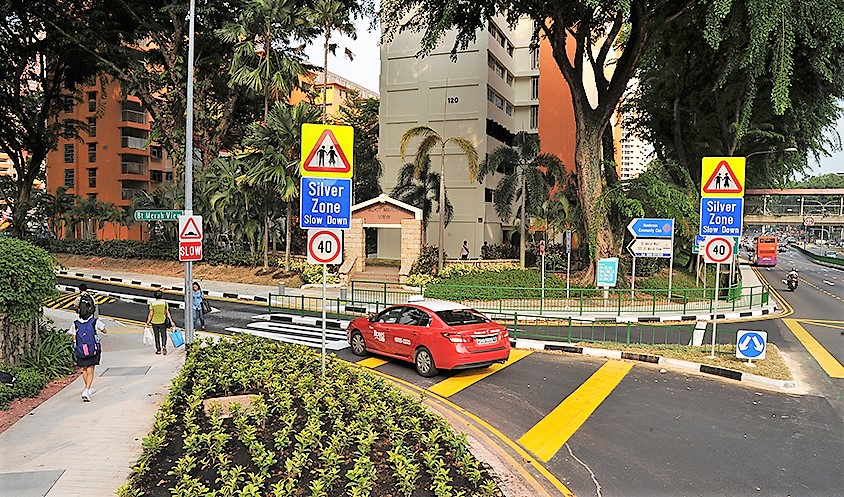 Learn more about Silver Zones.
School Zones - Implemented island-wide, these zones remind motorists of the presence of school-going children in the area with safety measures, including traffic signs, road humps and road markings been put in place.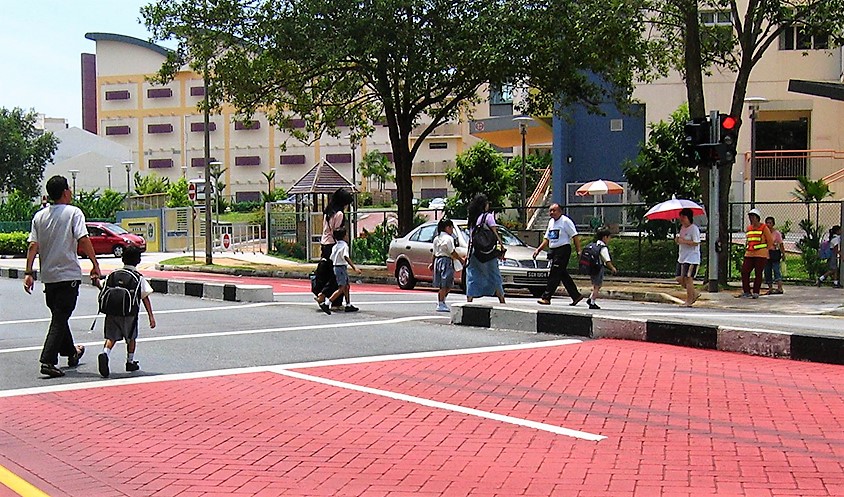 You may also like