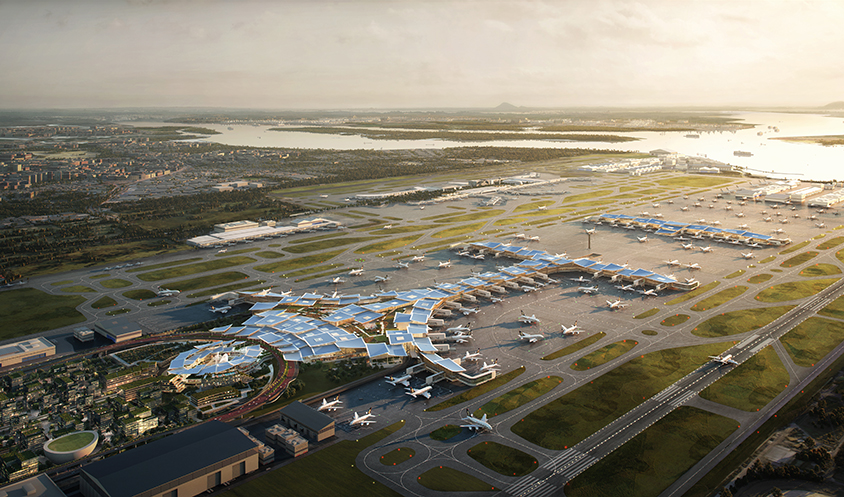 Besides monitoring current air travel trends, we recognise the need for long term planning to develop the full potential of our air hub status and keep ahead of possible future developments.

Our longstanding approach of capacity planning ahead of demand has enabled Changi Airport to consistently deliver a high standard of service to passengers, even during peak hours.

To secure our air hub's continued competitiveness and growth, plans to build Terminal 5 have resumed. The new terminal will be designed to be more energy-efficient, green and sustainable, and will be able operate more nimbly and safely during a pandemic. When completed in the mid-2030s, it will be able to handle 50 million passengers per year. Terminal 5 will also reinforce Changi Airport's status as a national icon, and ensure it will continue to be a place of shared experiences across generations of Singaporeans.

We are also investing in futureproofing Singapore's air traffic management (ATM) capabilities through research and development. These advanced ATM capabilities will enable Singapore to continue providing Air Navigation Services (ANS) in the Singapore flight information region (FIR) at the highest levels of safety and efficiency, even amidst increasing operational complexities.